I'm sure all of us has experienced this at least ONCE. (Guys that have played the dating game of course). You ask a girl out, have a pleasant and fun date, you text her a few days after the first date and ask her for a second date and then out of nowhere she poofs and disappears and is never to be heard from again. You are left wondering, WTF happened?
First let me define what a pleasant, great, fun, wonderful, successful first date is:
A pleasant first date is when you and the girl have obvious chemistry, conversations are going well,with teasing, flirting, etc. You both are having fund and you

can almost always tell when the other person is having fun. The pleasant first date also includes making out, holding hands, or a simple kiss on the lips that last a few seconds.
How does this define pleasant? Because you know that she has physical attraction for you or why else would she let you kiss her, let you touch her, and hold hands with you? If this all happens are the first date you most likely think "wow that was a great date. I kissed or made out with her, held her hand, even touched her. She likes me." Your so sure you will see her again for a second date. But when the time comes and you text her, NO RESPONSE. You let a few hours pass and still no response. A few hours turns into a day, a day becomes a few days, a few days turn into a whole week. Still NO RESPONSE. You wonder WTF happened?
You start googling things like: why doesn't a girl respond to your texts after a good date OR when a girl ignores you after a great first date, etc. You start mind fucking yourself for days wondering what ever happened. Did you say something stupid, wait too long to contact her, did you have bad breath, or you a bad kisser, etc. I know, because I've been there more times then I would have liked but unfortunately when you play the dating game, rejections comes in all forms. Even when your almost sure you had her interested and wanting you. Nothing is ever certain, especially when it comes to dating and women.
The Ebook that gets you second dates. Click Image for Free Sample.
Recently I was on a date with a beautiful Asian girl (at least a 9 – drop dead beautiful face and body and very feminine). The date went well, almost immediately I steered the conversation into romantic topics, got closer to her, put my arm around her waist, letting my physical interest be known. Chemistry was good, she was more than happy for a venue change during the date and we held hands and I leaned in and gave her a kiss (few seconds, no tongue). She responded to it well and I was the first one to pull away. Towards the end of the night I got a little more aggressive with my kissing and touching but I never once pushed too far (At least I didn't think so). The surprising truth was I didn't want to have sex with this girl on the same night and I actually was interested in her and perhaps would like to have date her more. I restraint from going to far with my kissing and touching and dropped her off and then went home. By all standards this was a pleasant date. Waited 3 days before contacting her (note: i thought about her all weekend but couldn't bring myself to contact her too early. Did not want to appear needy). I sent her a text and NO RESPONSE. Waited a few more days and sent her another text. NO RESPONSE. I couldn't believe it. Everything went well on the first date and she would have had me fooled if she said she wasn't interested. But nothing…she never responded, not even to tell me she wasn't interested.
What happened? I couldn't believe it. I actually felt like a beta for a few days wondering and obsessing over what might have happened to cause her not to respond to my text especially after such a pleasant first date.
Then I realized one thing. NOTHING when it comes to Women is ever certain. There are many reasons she may have not responded. Perhaps she had a boyfriend and was dating me just to see what else was out there. Perhaps she was bored and wanted a free drink that night. Perhaps her friends cock-blocked me by saying negative things, perhaps she met another guy the next day that she liked even more. My point is, it can be a million reasons why she never responded. Also a rule of thumb is, the more beautiful the girl is, the more chance she would never respond to you after a first date because of all her high standards and the constant rotation of guys trying to get a chance with her. Instead of going through the torturous thought cycle on why a girl did not respond to you after a pleasant first date, I made a few rules for myself.
Decide if this is a girl you would like to date and possibly get into a mini or serious relationship with. If your answer is yes then:
Do not push too hard physically on the first date. You must hold her hand and make sure to kiss her (for a few seconds ONLY and no tongue) during the middle of the date and one more time at the end of the night when you are dropping her off. (Never go past a few seconds and you must be the first to pull away from the kiss. You want to appear respectful and leave her wanting more…..which she will grant herself, when she grants you a second date
Never get carried away with your touching. You must hold her hand, or put your arm around her waist while sitting next to each other or walking. You can rest your hand right above her ass (borderline the small of her back and the beginning of her ass) while hugging or kissing her, but make sure you never start rubbing or grabbing. Just rest your hand there for a few seconds. Never start grabbing privates or molest her too aggressively or you run the risk of scaring her off or give her the impression that all you want is sex which you don't want to do since you want to date this girl and get a second date.
Tell her at the end of night (when dropping her off) that you had fun and would like to see her again. (and then gauge what her response is and whether she appears interested in seeing you again). You do not need to give her a date and time, that would be given when you text her. Point is, you want her to know your interested in seeing her again so she won't think that your not interested in her.
This one can be a little tricky. Don't wait 2 or 3 days before contacting her. (if she seems like the type of girl who doesn't play games) I say you can text her within 24 hours from the first date with something simple like bringing up a funny or exciting moment during the first date so you can get her to think about the fun date she had with you and keep yourself fresh in her memory. It also shows that you are thinking about her without appearing too needy but more importantly it shows that you are not following the 2 or 3 day contact rule. I lost some girls because I waited the 2 or 3 days before texting them. They came to the conclusion that I was either playing games or was never really interested and then cut me off. Like I said, this rule is a tricky one. Use your best judgement on what kind of girl you think she is but if you are genuinely interested in this girl I say text her within 24 hours or 1 full day at most. Its better to let her know your interested then losing her by not texting her in a timely fashion. If she is genuinely interested in you, she will be more than happy to hear from you.
Come up with a fun idea for a second date and keep it simple by inviting her to join you. Now all you gotta do is just wait for her response.
If she doesn't respond to your text for a second date after you played the cards right (like the steps I mentioned above) then the fault does not lie in you, BUT THE FAULT IS IN HER. You did everything a guy that is interested in dating a girl would do and now you don't have to worry and start obsessing if you messed up or not. Just move onto the next girl with NO REGRETS. There is nothing worse then feeling regret when you felt like you messed up your chances with a girl by doing something stupid. In this case, you can go to sleep at night knowing you were a complete gentlemen and this girl was the one who was playing games and not appreciating you so you can easily forget about her. It's her loss, not yours.
NOTE that these rules does not apply for girls your NOT INTERESTED in dating more than just for sex. If you only want a girl for the wet hole she has between her legs then you can push more aggressively on the first date. If she responds for a second date that's great if not, who cares? You didn't want anything else besides sex from her anyways. Just move onto to the next wet hole.
Did you like what you just read? If you blog post found this helpful and want even more detailed advice on how to get a second date with the rules, timing and dialogue on what to say and text then check out my brand new E-book! Only $3.95 for a limited of time.

CLICK HERE FOR A FREE SAMPLE OF THE BOOK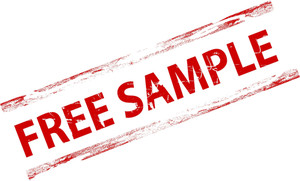 ---
What to do when a Girl does not text you back after your First DATE. A guide on how to get a Second Date and improve your dating life.

ONLY $4.95 $3.95 for a limited time!
78 pages total, Ebook/PDF Format

Description of book: This book was written solely based on my painful and interesting experiences when girls didn't respond to me after a great first date. I also had a lot of run ins with girls that didn't respond to my text after they gave me their phone number.
It was tough dealing with it because I HAD NO CLUE WHY these girls didn't respond to my texts after a perceived fun date where we held hands and kissed. How could a girl like you on a date and show you so much interest and then suddenly disappeared into the thin air when you texted afterwards? I keep wondering WHAT HAPPENED? Was it something I said or did? Does she like me? Why won't she respond after the great date we had??? I found myself googling non stop on reasons why girls won't text you after a first date. This guide is here to end all your questions, wondering, obsessing, and sleepless nights.
Finding my way out of these dating and texting dilemmas, I came up with a few rules and guidelines that I would stick to, to make sure I made all the right moves, said and texted all the right things, to increase my chances of hearing from a girl after a great first date. These rules and guidelines taught me discipline and self respect and me understand how to handle these situations that girls put us men through. Following these rules has gotten me laid with girls that I thought had no interest in me because they didn't respond to my text but that was not the case. I just had to play the texting game right. If this guide worked for me, it would work for you; my fellow brothers in arms.
The Ebook covers:
Rules to follow to make sure your first date goes well
How to handle the interaction with a girl after the first date
How, when, and what to text (with actual dialogue examples on what to say in your text to get her to respond to you) her after the first date to ask her out for a second date
How to handle and what to do when a girl does NOT RESPOND to your texts after the first date
Text structure guidelines how the CORRECT approach on how to text her after the first date. It shows the strategic texting strategy structure such as the follow up text, the second text, and the warning text. You will warn her to respond and if she doesn't she will lose you forever
When to know to walk away from a pursuit of a girl with NO REGRETS
Discipline, class, and be a gentleman even in the face of defeat and come back a stronger man
Tips and actual case scenarios from my personal first date experiences
And much more!
With this book (75 pages total), it will help guide you through on to deal with girls that flake or don't respond to your texts after a great first date. You will understand a woman's mentality and know how to deal with the situation. You can't go wrong! Increase your chances for a second date, and know what to do and say. It's all jammed pack in this guide!

Check out my other Book; My Get Laid Guide!
Other Text Game Dating Books recommended. LWT Approved
---
Important instructions on how to download the eBook:
When you make your payment on PayPal, it will automatically take you to a page with a download pass code and right underneath the pass code will be a link. Click on the link to enter pass code and then download the eBook. Enjoy!
If you have any questions in regards to not being able to download the ebook, please post a comment here on this blog post and I will get back to you.